Welcome to
Peringode Ayurveda Kendram
Cognizance passed down through the ages
We Specialize In
---
Kizhi
The term Kizhi means "Bundle" in malayalam. Kizhi Ayurveda Treatment is a therapy by which whole body or specific parts are made to sweat by using warm bundles containing of herbal powders, herbal leaves and medicinal rice.
Shirodhara
Shirodhara is an amazing, unique body therapy from the ancient natural medical system Ayurveda. Shirodhara has a profound impact on the nervous system. That means, the treatment directly and immediately calms, relaxes and has a cleansing effect on the mind and nerves.
Chavutty Uzhichil
The traditional Kerala martial arts foot massage (chavitty uzhichil) is a kind of manipulation technique that gives a sudden effect that drives the herniated disks to its normal position and gives a radiant effect without any surgical invasions.
From Our Customers
---
We came to Peringode during the Christmas holiday for a 7 day treatment. Being from the United States this was a completely new and exciting yet foreign experience to me. Being someone who is passionate about wellness and holistic medicine – Ayurveda had always been of interest to me and I was so delighted with my time at Peringode.
Treatments
---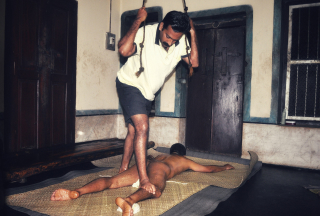 Chavutty Uzhichil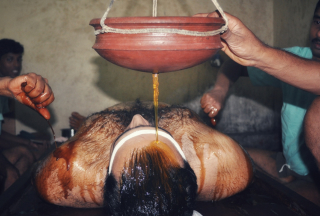 Shirodhara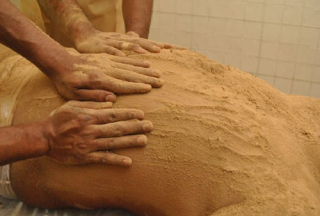 Udwarthanam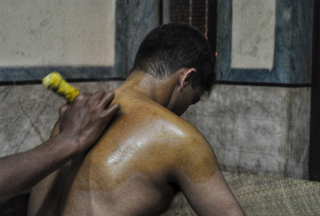 Kizhi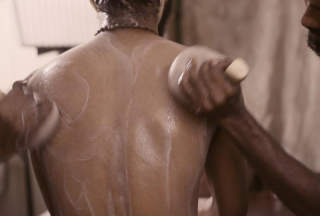 Navara Kizhi
Check out the Norms and Regulations to follow during your stay with us.
Get In Touch
---
Peringode, Koottanad via, Palakkad Dt. Kerala - 679535
+91-9846197836, +91-9846206279, +91-9846569217
peringodeayurveda@gmail.com